peripheries 7
jails unprisoned
october | 2021

Peripheries, our bi-annual, thematic magazine published in four languages, is, above all, an agency of ideas. Characterized by its plurality of genders, languages, and narratives, and a conceptual, critical, vindicating, and propositive character in the field of alternatives, Peripheries combines multiple dimensions and perspectives, thus overcoming narratives of mere denunciation and grievance. This is our central understanding and launching point for Peripheries 7, Jails unprisioned dedicated to an active hope for a "world without prisons," and the recognition of the potencies present in spaces of confinement.
This edition has a propositive perspective, highlighting alternatives to incarceration and standing as a counterpoint to the hegemonic punitivistic logic. We thus value dimensions of critical academia, good journalism, and artistic production, as well as testimonies of experience and reflections from within the prison system.
In this way, we will bring visibility to the experiences and propositions of different subjects, individuals, and collectives, in the textual genres proposed below, with greater emphasis given to those who have passed through situations of incarceration and those that act in this social field, as well those that operate in the system, editorial and artistic collectives, human rights defenders, representatives from the judiciary, and State agents that deal with the issue of prisons.
The reality of policies of social, ethnic, racial, and gender-based segregation, as well as the effective loss of citizenship (even upon returning to society), form the basis of the propositive character of Peripheries 7. At the same time, this issue will propose paths for overcoming the contemporary phenomenon of imprisonment. In effect, if punitivism drives incarceration, its counterpoint stands firmly on the side of the right to liberty, valuing alternative conceptions of conflict resolution and safeguarding human dignity.
Such readings broaden our comprehension of both mass and selective incarceration, as well as the viability of decarceration, as experiences in different territories and countries demonstrate.
editorial guide 
Peripheries takes the manifestation and appreciation of the Potency of the Peripheries as its guiding editorial line. Collaboration proposals submitted should consider and attend to this principle. For more information see the Letter from Maré and "The Paradigm of Potency and the Pedagogy of Coexistence."
We wish to emphasize that the concept of the Periphery should be considered broadly, extrapolating the urban sphere and contemplating non-hegemonic peripheral realities. As such, we consider the Periphery to include populations and territories composed of the indigenous, quilombolas, religious/ethnic minorities, and Romani peoples, as well as questions of ethnicity and race, gender, LGBTQ+, refugees, and migration.
proposals and submissions
Submissions will be accepted until August 1 at revista@imja.org.br. Peripheries accepts submissions in Portuguese, English, Spanish, and French in accordance with the details specified below in each editorial category.
The Journal accepts submissions that have appeared elsewhere for publication (maximum one other publication platform).
article
article up to 2500 words.
short story
 short story up to 2000 words.
statement
personal statement containing up to 2500 words.
photographic essay
Collections of photographs on the same theme, containing between 5 and 10 images, with an introductory text. Photographs should be sent in low resolution for consideration. In case of approval, we will send technical specifications for publication. 
visual arts
Image production — comics, cartoons, graffiti, painting, engraving, wood engraving, artistic interventions, interventions in space, and all other image-based artistic expressions —, with an introductory text. Images should be sent in low resolution for consideration, with due credit when necessary. In case of approval, we will send technical specifications for publication.
---

Rua Teixeira Ribeiro, 535, Maré, Rio de Janeiro – RJ – Brazil
CEP: 21044-251
revista@imja.org.br
+55 (21) 3105-4599
Team

Zukiswa Wanner
Special Editor | Afrolit Sans Frontieres
peripheries 6

Jorge Barbosa
Editor

Patrícia Santos
Editor

Fernando Fernandes
Editor

Daniel Martins de Araújo
Executive Editor and Translator

Juliana Barbosa
Illustrator and Designer

Mariane Del Rei
Communication Coordinator

Piê Garcia
Social Media

Paloma Calado
Programmer

Bira Carvalho
Photo Curator

Felipe Moulin
Designer
Edmund Ruge
Translator and Proofreader

Jemima Alves
Translator
Déborah Spatz
Translator and Proofreader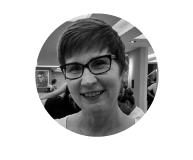 Ana Rivas
Translator and Proofreader
Mariana Costa
Translator

Jackson Schmiedek
Translator

Stephanie Reist
Translator

Rane de Souza
Translator

João Calixto
Translator

Gabriela de Sousa Nunes
Translator

Lemuel Robinson
Translator

Erina Tolandal
Communication assistant

Kevin Boreh
Communication assistant
Editorial Board

Alberto Aleixo
UNIperiferias
Rio de Janeiro, Brazil

Conceição Evaristo
Brazil

Cleber Ribeiro
Institute for Thought and Action in Defense of Democracy
Rio de Janeiro, Brazil

Danieli Balbi
Brazil

Eliana Sousa Silva
Redes da Maré | UNIperipheries
Rio de Janeiro, Brazil

Fernanda Nobre
Fundação Tide Setubal
São Paulo, Brazil

Gersem Baniwa
São Gabriel da Cachoeira, Amazonas
Brazil

Henrique Frota
Pólis Institute
São Paulo, Brazil

Jailson de Souza e Silva
UNIperipheries
Rio de Janeiro, Brazil

Johan Leman
Foyer vzw
Brussels, Belgium

Luciana Ribeiro
UNIperiferias
Rio de Janeiro, Brazil

Marcelo Paixão
University of Texas
USA

Marta Lança
BUALA
Portugal

Maryuri Grisales
SUR Journal - Conectas
São Paulo, Brazil

Miguel de Barros
Tiniguena
Guinea Bissau

Neiva Vieira
UERJ
Rio de Janeiro, Brazil

Pablo Vitale
ACIJ - Asociación Civil por la Igualdad y la Justicia
Buenos Aires, Argentina

Raquel Willadino
Observatório de Favelas
Rio de Janeiro, Brazil

Sai Bourothu
Commonwealth Human Rights Initiative
India

Sofia José Santos
CES - Center for Social Studies
Coimbra, Portugal

Tatiana Moura
UNIperipheries
Portugal

Tiganá Santana
Brazil

Theresa Williamson
Catalytic Communities
Rio de Janeiro, Brazil

Zukiswa Wanner
Afrolit Sans Frontieres
South Africa| Kenya
---

Rua Teixeira Ribeiro, 535, Maré, Rio de Janeiro – RJ – Brazil
CEP: 21044-251
revista@imja.org.br
+55 (21) 3105-4599
Translation
Alessandro Saggini
Ana Clara Fank
Ana Luisa Izetti
Anaïs Boulord
Analía Yeruti Galván López
Anelise Estivalet
Audrey Brodu
Bruna Macedo de Oliveira
Bruno Ferrão
Bruno Thomassin
Catalina Estrada
Catalina Portales
Cecilia Dinardi
Chloe Villalobos
Cinthia Itati
Daniela Yumi Fujiwara
Débora De Aranha Haupt
Desirée Poets
Diego Giovanni Vargas
Enora Lessinger
Eulálio Marques Borges
Gabriela Minuzzo
Gabriela Nascimento
Gabriela Ullauri
Gisele dos Santos Nascimento
Giulia Gambassi Mendes
Jávier Méndes
Jéssica Pessoa
João Daniel Martins Alves
Jonis Qasim
Jose David Rosales Alferes
Julia Spence
Julian Konopelsk
Laura Chaillet
Lemuel Robinson
Louis Souleliac
Luciano Santos
Mariana Komatsu
Maria do Rosario Piloto Martins
Mario René Rodríguez Torres
Marion Mercader
Mark Prunella Miller
Miguel Bravo Madrid
Miguel Bustamante
Milena do Carmo Lima
Mirella do Carmo Botaro
Mohammad Mobasheramini
Nasser Alswan
Nazmul Haque
Nedzad Dahic
Nicolas Quirion
Rafael Magalhães
Renata Peppl
Rocio Esther González Fariña
Rosa Faria
Samuel Van Ransbeeck
Santosh Kumar
Shawn Provost
Sol Ahumada
Suelen Ramos
Tomas Amorim
Vargas Rodríguez
---

Rua Teixeira Ribeiro, 535, Maré, Rio de Janeiro – RJ – Brazil
CEP: 21044-251
revista@imja.org.br
+55 (21) 3105-4599